"Do you already have an advisory board?" This question may seems familiar to some of you. In Switzerland we recognize an increasing tendency towards advisory board mandates. It is popular to have an advisory board that is well balanced with sounding names of very important personalities from business and research.
Why advisory boards and why does it became opportune to set them up?
Advisory boards are often seen in LTD companies in which a real board of directors is inexistent. Some companies use it also as a "sounding board" in parallel to the BOD. In principle, however, advisory boards exists in all companies, regardless of the legal form. The role of an advisory board is interpreted in very different ways. It spread out from the purely collegial and recommending voice on the occasion of loose meetings to the concrete expression of opinions and recommendations for actions in the case of recurrent and structured sessions. Especially in family based SME's advisory boards are installed where in fact the management and business owners are identical. The main goal is to support important strategic decisions on a broader base of opinions and knowledge. In Switzerland where SME's have a long tradition smaller companies have known this type of advice for a long time, since many successful entrepreneurs have their own "opinion-reflector" body.
The decision power and the responsibilities of an advisory board are typically agreed by a contracts. Such a contract lays out e.g. the role and responsibility, the decision-making power, the time the advice is requested (loose meetings vs. structured meetings with strict agendas, goals and objectives) and how the compensation is regulated. Experiences shows that the remuneration is usually lower than that one for a traditional board but can be quite comparable if, for example, the time expenditure is analogous to a board activity.
A concrete example of a Swiss company:
The challenge of a high-tech company in the life sciences market was to change and develop the business model from a pure "box seller" towards an automated workflow solution provider. To support this transition a "sounding board" in the structure of an advisory board was created.
For each specific application area, various research, development, production or marketing opinion leaders from all over the world were brought together to form a "sounding board".
Market managers of each application area led the "sounding board". During innovation round table discussions they presented product ideas or discussed the use, advantages and benefits of various workflow solutions. In different workshops ideas for new products and applications were created or existing solutions were improved. Selected members from the "sounding board" also put these workflow solutions into practice in their own lab and gave valuable feedback on new products. This procedure ensured that market-driven solutions were created. In order to allow the various "sounding boards" to compete with each other an annual symposium was founded for selected customers where the most successful workflow solutions were presented and awarded.
The "sounding board" only had an advisory vote, but was able to bring in wishes and concerns into the solution development process. The participants were compensated for travel and expenses for the various workshops which were held for example in the beautiful surroundings of Switzerland. The members also benefited from the fact that a workflow solution was developed and optimized towards their special needs. Other members also took the opportunity to write an application note or a report of experience which was distributed by the company's marketing to the whole community and helped them to get more awareness and credit in the market.
Both sides benefited from each other. This was only possible because the market managers carefully considered the given tasks and responsibilities as well as benefits for each member of the "sounding board" before setting them up.
Conclusion: As illustrated in this example an advisory board often achieves classical win-win situations by treading creative paths.
About the author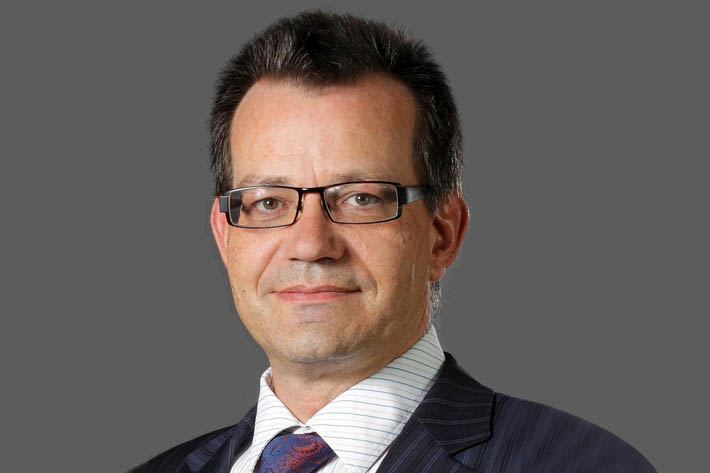 Christoph Kaufmann
KMU Kaufmann Management- und Unternehmensberatung
Christoph Kaufmann has over 20 years' experiences in international management at C level and is active in various boards of different Swiss SMEs. CBS Net has supported over thirty SMEs in succession planning in a success-oriented manner since 2015.
www.cbsnet.ch